The Best Code Enforcement Software (Updated 2018)
By Tanner Jones
Updated Dec 2018 - several of these companies are covered in the Municipal Permitting Software review - many of these vendors offer both of the functionalities of permitting and code enforcement. I plan to cover more vendors who offer both of those functionalities, like AMANDA, and update both review posts with my findings.
I analyzed five different code enforcement solutions:
BasicGov
Integrated Property Systems by BAS
EnerGov iG Workforce, by Tyler Technologies
Municity 5
ViewPoint Cloud
I believe that Municity 5 is the best overall solution of the five vendors that I reviewed, but I think BasicGov wins a spot as 'Alternate Pick' because of its approachable price point.
Top Pick: Municity 5
What did I test?
First, it's important to note that I looked at code enforcement software as being connected to doing inspections. If a product only works in the office and not in the field, I didn't consider it a true option for code enforcement. Which is why I cared about mobile apps…
Do they have a mobile app for inspections?
There are varying levels of whether someone has a 'mobile app', and you'll see that in this review. Some have a mobile website with some "offline functionality" (ViewPoint Cloud), and some have true mobile apps, but only for Apple or Android - not both. (Tyler Technologies or Municity). We'll cover these in detail below.
I also evaluated based on the following attributes:
Pricing
Transparency
Customer Reviews
Functionalities
Usability (UI)
Maintainability
Integrations
Our top pick might not be right…
Are you budget constrained?
Then maybe Municity 5 isn't the right choice. I also really liked BasicGov, because of their lower annual recurring price, and because of their adoption by smaller towns. Because of that, we have BasicGov as our Budget Pick.
Looking for Code Enforcement + Municipal Permitting?
In November 2018 I recommended ViewPoint Cloud as the best option for municipal permitting. So it kills me that I wasn't as impressed with their "Inspect" product. But, if you don't have heavy inspection needs and you do like ViewPoint Cloud for municipal permitting, I could make the argument that you might enjoy having your inspections and permitting under the same software roof.
Budget Pick: BasicGov
BasicGov is a price sensitive solution that has worked for very small towns and medium sized cities alike. They have a mobile app that works on Android, and they have an integrated municipal permitting solution as well that we covered have covered in another review.
Integrated Software Alternative: ViewPoint Cloud
Viewpoint didn't impress me much when it came to code enforcement, namely because it doesn't have an actual mobile app, but I do love their modern design and their permitting software, so they squeak in as a suggestion if you like keeping everything underneath one software roof.
ALL OUR RECOMMENDATIONS:
The Research
Why you should trust me:
I have no financial interest in this review. I don't receive commissions or receive payments for giving certain vendors coverage. I don't sell my own code enforcement software. The only thing in it for me is that you find my analysis so useful that you sign up for more industry information and I turn get to introduce myself and meet you.
Changes to the industry
Inspection software in the past was about dashboards, reporting and keeping things organized in the office, while paper dominated the field. Now the shift is towards tablets, phones and mobile apps as a way to accomplish inspection tasks in the field.
This shift to mobile is happening at a different pace for everyone. At a minimum, a cloud-solution designed for mobile phones that lets users access and use the product from their mobile browsers is a step. Actual apps from the app store are the next step, along with the ability to work when not connected to the internet. It's worth explicitly asking for offline support or an app that works on BOTH iOS and Android.

Product flaws
Why can't anyone do what I want with mobile inspections? I do not like vendor lock-in, and the decisions of most of these companies on how they develop their mobile apps leads to vendor lock-in not only for their own product, but to other platforms. For example…
If "Code Enforcement Solution #1" has a mobile app, but it is only available on Android, and my department uses iPads, what are we supposed to do?
Or, if "Code Enforcement Solution #2" DOES have a mobile app for iPads, but next year we get a killer deal on Android tablets, are we stuck with our current setup because we don't want to go through a hardware procurement process again for an inspection software solution?
A 'work-around' I see some companies using is a 'web-based application' (aka just a website) for their inspections outside of the office. BUT what about when you don't have data or service? (If you are a tech person screaming at your monitor that this isn't true, then I want you to know that I already know that there are things like offline caching, PWAs and other cool advancements that try to make these websites act like mobile apps, but it isn't the same experience, and you know it).
I couldn't find a single provider that had a mobile app available on each of the major platforms (Android, iOS, Microsoft). Which is brutal because if a mobile app is important to you (and to me it is), evaluations of other product features are overshadowed by the question "Does it work with what we already have?"
So, that is my long caveat to say that this review is heavily influenced by mobile app availability.
The Best Choice: Municity 5
Features/Screenshots:
Municity5 has a user manual that I found online that was very helpful when researching features for code enforcement from their computer interface. You can use their web application to get started on permits and inspections...
Create inspections...
Add inspection attributes...
View all inspections...
Sort inspections by assigned inspector...
And check on the status of an individual inspection.
Likewise the Municity app on the Google App store has plenty of screenshots of their code enforcement app on both phone and tablet…
We can see their log-in for both tablet and mobile...
And we can see on the phone that there is a schedule page...
Different map pages...
And individual inspection records...
On the tablet, they have maps...
Scheduled inspections...
And, also, like the phone, tablet inspection records...
What won me over:
The main reason I choice Municity5 was that I saw different municipalities were switching over to Municity from their previous solution.
When someone switches from one vendor to another, I pay special attention because:
That municipality has their eyes wide open during the procurement process. It's less about sales and more about solutions (since the town is much more savvy to the features that are most important to the town the second time around.)
The new vendor must prove themselves as not just 'good enough', but as 'so much better than what you have that it is worth the pain to replace it'.
The town of Monroe, NY went painstakingly over every shortcoming their software (IPS by BAS) in one of their trustee meetings:
"Product has not advanced since 2009"
"Only one deadline per permit"
"Glitches which routinely crash the system"
"No calendar portion"
"Building department is doing duplicate work"
The cities of Schenectady, Amsterdam, Gloversville and Troy and their switch from Munis to Municity 5 was covered in GovTech:
"[Municipalities] will save an hour to two hours a day by being able to do everything in the field," Labossier said. "They can pull up a property and see its entire history on their tablet, so they can see if it had previous violations, has open permits or if [the property owner] is doing work without a permit."
Another note, this example above of a consortium of towns using a 'cost sharing' solution for the software is something I haven't seen done elsewhere, which may make pricing more approachable for smaller towns.
Overall, Municity 5 was the most impressive solution to me.
Budget Choice: BasicGov
BasicGov was our budget choice for a licensing/permitting solution as well. In that review I go over some of the 'platform advantages' to BasicGov, but I'll quickly summarized them here as well. (of course, if you want the full breakdown, click the link above)
BasicGov seems to be one of the main vendors that targets smaller towns, it seems down to towns with department sizes of one or two people.
They have built themsevles on the "Salefoce" platform, a software solution for salespeople that has evolved over the years to do hundreds of other tasks needed to run a businses or organization. As part of that expansion, they opened up their software so that other companies could build add-ons and plug-ins, so their feature set has expanded even further to what these hundreds of 3rd party integrations can do.
The benefits of Salesforce is that it is robust, secure and reliable (it powers many departments within Fortune 100 companies). The flip side is that you are locked in to the Salesforce ecosystem, but I don't personally see much more lock-in than you would get with any other vendor.
But, when it comes to their inspections, information and UI is sparse in comparison to their licensing modules. However, we are able to see some of their functionality from their mobile app and their listing on Salesforce.
We can see a 'Past Date' inspections page
A page to take photos for inspections
A web portal page for setting up inspection checklists
Revenue reporting:
Maps:
As well as a web reports dashboard, an example map, and an example screen of the mobile app:
Our 'Integration' Pick:
The strength of Viewpoint Cloud is their user interface design. They try very hard to make their software modern and easy to use, and it shows. You can actually see the reporting tab for inspections in this video starting at the 45:37 mark (The video below should automatically start at that point in the video).
You can see in the video and in these screenshots that they have reporting tabs for unscheduled inspections, with the ability to assign a due date right from the report page...
A scheduled inspections tab...
And a tab for completed inspections...
There is the ability to give citizens a web portal to schedule their inspections…
But… there is no true app. Here are a few images from marketing materials of managing inspections from a tablet.
Because there isn't an actual mobile app, you just use their mobile website, which, for the reasons listed above, I dislike.
Overall though, I like their permitting and licensing a lot, I like their design a lot, and if you're looking for a completely integrated product for the both, the strengths may make up for what I see as their weaknesses.
The Other Competition:
First the positives. I really like the clarity of the list of features on their website. "Fire Inspections, Code Enforcement, Parcel History, Calendar/Scheduling, a mobile app (albeit with issues, see above section on my issues with mobile inspections), and modules for contractor licensing and workflow automation. They check every feature box.
AND from what I read on their website, they've been in business for over 30 years! BUT three things that made me wary…
They also say on their website that although they have 800 clients, they are only in 6 states. I don't know if that's by choice, but a business that has been around for 30 years only being in 6 states makes me think it's a strategic move to not service anyone outside the northeast.
I have no idea how they have 800 clients. Searching for bids or proposals or any third party source for 'Integrated Property Systems' or 'BASGov' or 'Business Automation Services' comes up blank. It's like they don't even exist. That triggers something strange in me that there is such a disconnect between how great their website is and how absent they are from any conversation by municipalities, industry, competitors, or truly anyone on the internet.
There was one thing I could find about them. They don't just do code enforcement. They have a whole suite of products, one of which is tax collection. I found several municipalities using "egov.basgov.com" for their tax collection online. It may be that code enforcement just isn't a solution that is a focus for them.
A lack of national presence, online presence, or any presence outside of their tax collection portal outweigh the positives in my opinion.
Tyler Technologies:
One of the things that municipalities like about Tyler Technologies is there broad array of products. I have seen several examples of towns deciding to switch to Tyler Technology products because they already have another Tyler Technology product that would integrate well with their new purchase.
However, this is also one of the big confusions for me. Tyler Technologies has at least three products that they sell that solve the problem of code enforcement and inspections. EnerGov, New World ERP, Munis… And honestly it's hard for me to know if that means that EnerGov is a module of the other two products, or if each of them have their own inspection modules.
This is partially because Tyler Technologies will acquire competing companies, and then not merge the competing products. It appears this is what happened with EnerGov (acquired in 2012) and New World ERP (acquired in 2015).
Altogether, it makes it hard to research or gauge pricing without a sales rep holding your hand, and I wonder if that's on purpose. Their presence on the app store is a perfect example - on the apple app store, they have two different apps that both seem to handle inspections - https://fnd.io/#/us/ipad-app/1246800704-myinspections-2017-by-tyler-technologies - neither of which is EnerGov, which supposedly does mobile inspections as well. Tyler Tech lost me with too much ambiguity about what their 'code enforcement solution' actually is.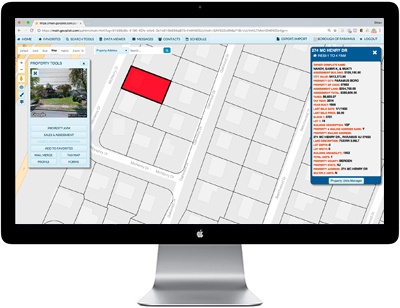 Errors? Updates?
Did I get anything wrong? Have a review or experience you think should be shared? Message me using the chat in the bottom right corner and I'll update the article!
Sources